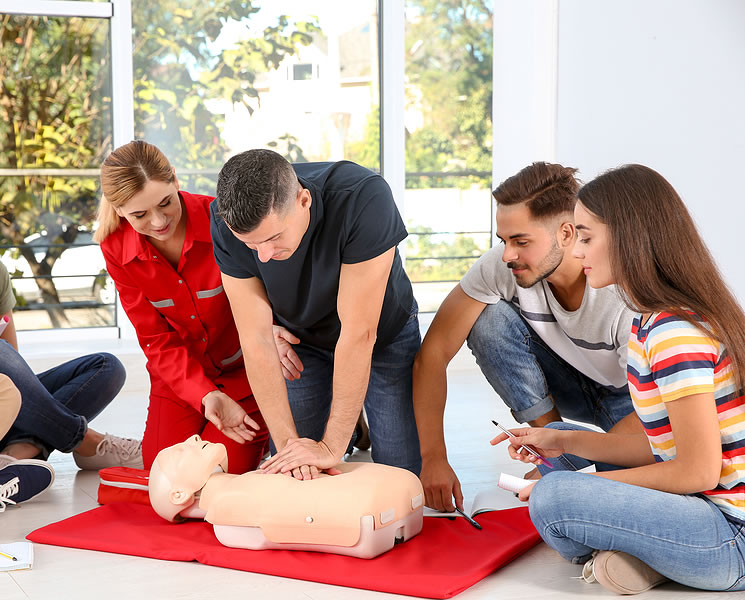 Why is First Aid Training Important?
Why is First Aid Training Important?
Did you know that more than 60% of medical emergencies occur outside a hospital? This means your family, friends, or bystanders are the first respondents in the event of an emergency. Quick CPR can help you get the confidence to handle any emergency, alleviating skepticism about your abilities. However, a lack of first aid training can cause more harm than good, compromising the victim's chances of recovery.
You can learn many life-saving procedures to enhance your skills and resume, but you need to start at the basics. We have a team of healthcare professionals with extensive industry experience and knowledge, allowing us to customize CPR classes and first aid training sessions to meet your needs. If you are still not convinced about why you should dedicate your time, here are some other reasons you need to reconsider.
Saving Lives and Beyond
The most obvious reason first aid training is vital for everyone is to save lives. The American Heart Association confirmed that nearly 350,000 cardiac arrests occur outside medical facilities across the country, and delivering first aid within the first few minutes can triple the victim's chances of survival. Only 46% of the people who need urgent medical care can access it. Signing up for CPR classes is an excellent way to curb the problem before it gets out of hand. When dealing with a cardiac arrest victim, time is of the essence to minimize damage to vital organs and permanent disability.
First Aid Encompasses a Wide Range of Emergencies
First aid is often associated with heart attacks but is not the only emergency covered during training. While most accidents and subsequent consequences can be overcome easily, the problem can worsen if no one can provide the needed care in time. There are numerous situations you can apply the skills gained to overcome situations like burns, traumatic injuries, choking, frostbite, and many more. We can incorporate CPR classes to equip you with the knowledge and skills to handle such situations. We customize every session to maximize training effectiveness, equipping you with the skills and confidence to handle various emergencies.
Confidence and Peace of Mind
We all have people we care about and want them to be safe. It is naïve to assume everybody you care about will always be healthy, even if you want the best for them. However, medical emergencies occur at the least expected time, and first aid training gives you the peace of mind and confidence to give them the care they need. Regardless of the situation, we can ensure you make decisions confidently. Enrolling in first aid and CPR classes allows you to deepen your bond with loved ones by being there for them in their hour of need.
Enhance your skill set and grow your portfolio with CPR certification at Quick CPR. Contact us today and learn more about life-saving procedures from the experts. We can individualize every session to suit your specific personal and professional needs.