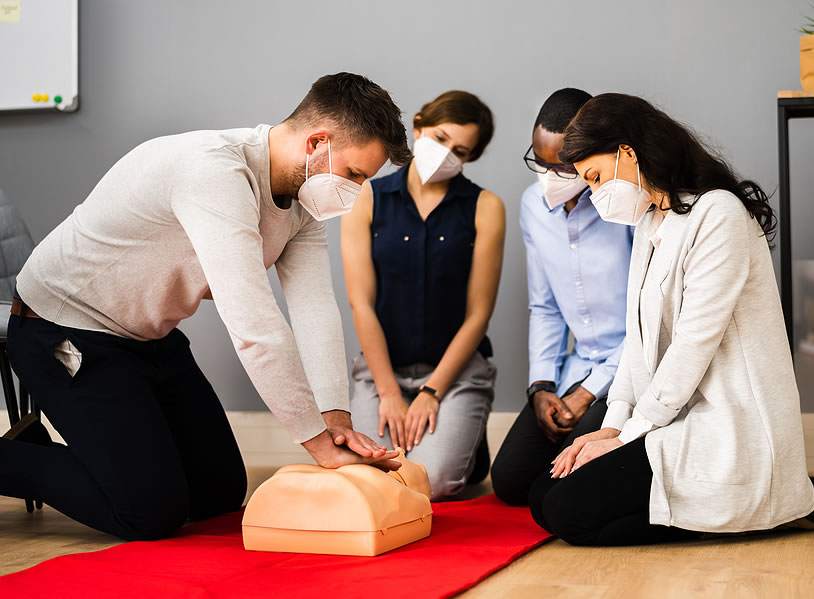 Basic Life Support
Basic Life Support
BLS certification is a requirement for most health care and emergency professionals. Whether you are a nurse, physician, firefighter, or police officer, the specialists at Quick CPR Classes are ready to help you reach the next stage in your career. Many individuals may feel overwhelmed or confused about the certification process. Some may wonder "with so many options available, which training program is right for me?" At Quick CPR Classes, we prioritize the needs of our clients by offering training that is affordable, effective, and respectful of our student's time. If you're still unsure about what to expect, read below for information that can help you determine whether the Basic Life Support class is right for you.
What Is a Basic Life Support Class?
Basic Life Support classes are designed to provide training for healthcare professionals. After successful completion of the course, students will have certification for adult, child, and infant basic life support, as well as CPR and AED machine use in life-threatening emergencies. Examples of fields that require BLS certification include physical therapy, dentistry, nursing, radiology, and Paramedics. If you are considering a career in these industries, then having your certification is a must. Your AHA BLS CPR card will be valid for two years from the date of your certification and will need to be renewed at that time. In your CPR training you will receive:
Chest Compression Training
AED usage for Adults, Children, and Infants
Rescue Breath Training
And More
In-Person Class
The in-person class at Quick CPR Classes provides a traditional learning environment. Information is provided via video learning technology at our facility. Following the first portion of the course, hands-on activities give students an opportunity to actively engage in their new skills and to have valuable feedback from our professional CPR educators.
Blended Class
While many adults feel most comfortable in a conventional classroom setting, others may prefer a method that is more flexible. If you have a complicated schedule and need to complete your certification fast, then the blended class option might work best for your needs. In this course, you will engage in the learning material using online resources from the comfort of your office or home. This provides a way for students to learn the material at their own pace and as their unique schedule allows. When the informational aspect of the class has been completed, then the in-person hands-on training can be scheduled in advance at a convenient time. This method offers the best of both worlds and is a favorite for busy professionals.
Ready to Enter the Next Stage of Your Professional Health Care Career? Call Our Team
Are you eager to get started? Then there's no need to procrastinate your journey. Contact our staff today and find out how Quick CPR Classes in Atlanta, Georgia can help you achieve your career goals. We offer a wide range of classes to suit your current training level and schedule. Call today to learn more about our services.