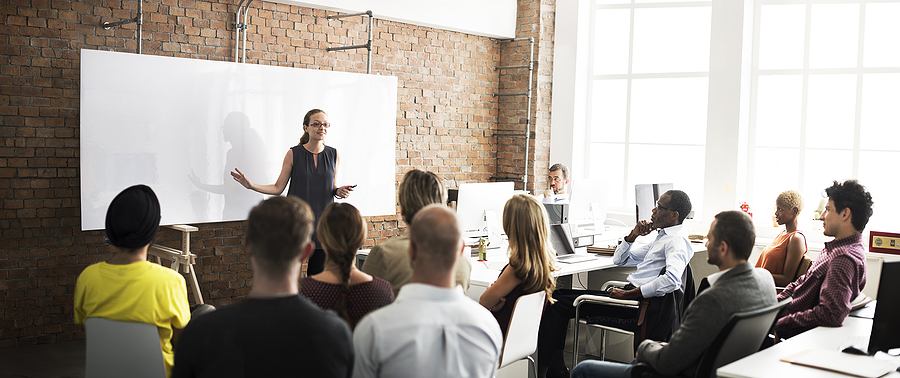 The Workplace Benefits of CPR Training
The Workplace Benefits of CPR Training
According to the American Heart Association, more than 350,000 cases of cardiac arrest occur outside a hospital setting annually. These emergencies can occur anywhere from business premises and residential homes to public institutions or even a vehicle. A company's most valuable asset is its employees, and employers need to do everything in their power to create a safe and happy working environment. Investing in first aid and CPR classes for employees is vital for this initiative, and Quick CPR can help customize training to meet your workplace's needs. Here are the benefits of workplace CPR training.
It's a Lifesaving Skill
Approximately 1,000 American citizens experience a cardiac emergency every day. Unfortunately, according to the most recent statistics by the Sudden Cardiac Arrest Foundation, only 10% of these victims survive. The most valuable benefit of CPR training in the workplace is that precious lives can be saved, reducing the mortality rate of cardiac victims. Having an employee who knows how to operate an automatic external defibrillator (AED) can mean the difference between life and death.
Fewer Workplace Accidents
According to the US Bureau of Labor Statistics, nearly 5,000 Americans die from various work-related accidents annually. In addition, companies spend about $62 billion annually due to injuries in the workplace, and an effective solution to reduce these expenses is ensuring employees have a CPR certification. This ensures they are equipped with the knowledge to handle cardiac emergencies while exercising caution and reducing reckless behavior by observing safety and health protocols. During CPR training, we'll ensure employees learn about the causes, and long-term impact cardiac arrest has on the body.
CPR Skills Can Be Used Anywhere
CPR training is not exclusive to the workplace; trained employees can perform lifesaving procedures anywhere they find themselves. Once they embark on a CPR certification course, they learn other vital techniques, such as dealing with burns, fractures, allergic reactions, cuts, insect stings, and bites. All these skills come in handy in any emergency, whether at work, in public, or home. The versatility our CPR classes offer makes it a handy skill, particularly when employees travel for business or leisure purposes.
Creates a More Positive Working Environment
Whether you work in a medium-sized office or an industrial workshop, any environment has the potential to be a setting for medical emergencies. Having employees who are CPR certified makes the working environment safer, boosting morale and production. In addition, if employees have pre-existing medical conditions, they may feel more at ease knowing there are staff members trained in performing lifesaving procedures.
When employers invest in CPR certification training for their employees, they feel valued and will be more willing to give their best. Unfortunately, most businesses lose hardworking employees because they don't feel appreciated, affecting the company's daily operations. However, providing staff CPR and first aid training shows that you care about their well-being. Contact us at Quick CPR and schedule a consultation with our representatives to enroll for CPR and first training.