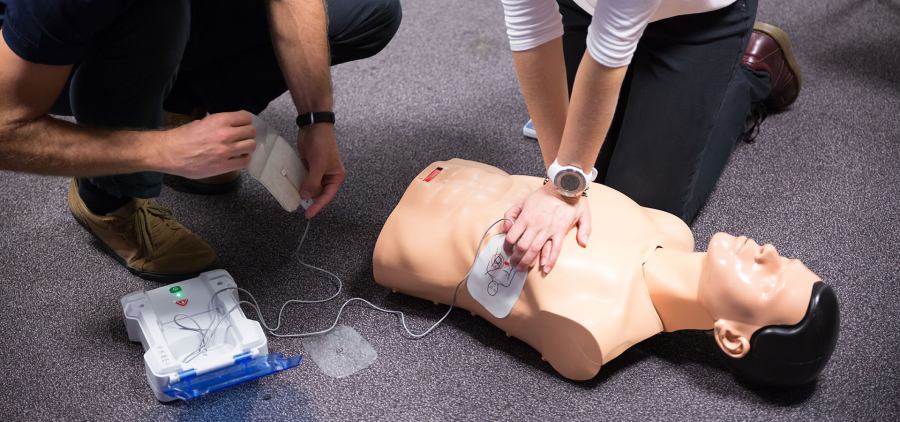 Can First Aid Training Boost Your Occupational Portfolio?
Can First Aid Training Boost Your Occupational Portfolio?
The job market is highly competitive, and employers constantly look for applicants with additional skills. Organizations value employee well-being and would rather work with safety-savvy individuals. Enrolling in first aid training classes at Quick CPR helps you stand out above other workmates or applicants since these are life-saving skills useful in any working environment. While workplace incidents are not a regular occurrence, the repercussions can be severe to the victim.
Extra credentials like a CPR certification can be the tie-breaker if several CVs match, giving you an upper hand against the competition. If you are not convinced that enrolling in a first aid training class can boost your occupational portfolio, here are some reasons you should reconsider.
It Is a Rare Skill
First aid certification is an excellent way to complement your portfolio if you are applying for a position in a competitive industry. Employers are constantly looking for people with such skills since they are handy in emergencies requiring a quick response. According to the Occupational Safety and Health Administration, employers should ensure that at least one employee is first aid certified if no hospital, clinic, or infirmary is close to the workplace. Having one or two certified employees benefits many businesses since they don't have to hire a first aider or pay for group training sessions.
Shows You Can Handle Stress in the Workplace
Most people turn away at the sight of injuries or blood, but being a first aider is useful for critical health scenarios in the workplace. During first aid and CPR classes, we equip you with the knowledge and skills to handle emergencies calmly. It also proves you can remain focused under stressful conditions, make informed decisions, and show compassion towards injured colleagues. Composure is essential when faced with an emergency, whether medical or work-related.
Shows You Have Initiative
First aid is a rare skill in most working environments, and being certified helps employees appreciate your efforts. You are enrolling in CPR classes or first aid training while on the job, and becoming certified shows your colleagues and employer that you have a passion for learning new skills. This is an impressive quality, and it catapults you to the top of the list when there are new opportunities. Whether it's a promotion or additional duties that come with a raise, first aid certification shows you have the initiative to take on more responsibilities.
It Makes You Confident
Responding to a medical emergency is not simple, and most people would rather wait for professional emergency healthcare providers like EMTs to arrive. While this is the logical solution when dealing with such situations in the workplace, some emergencies like cardiac arrests and heart attacks require CPR to be administered within six minutes, or the damage becomes severe. Having first aid and CPR skills ensures you provide the needed care as soon as the victim collapses, giving them a fighting chance.
Contact us at Quick CPR and schedule an online first aid class. Our experienced team of healthcare experts equips you with the skills and knowledge to handle any emergency effectively within a moment's notice.