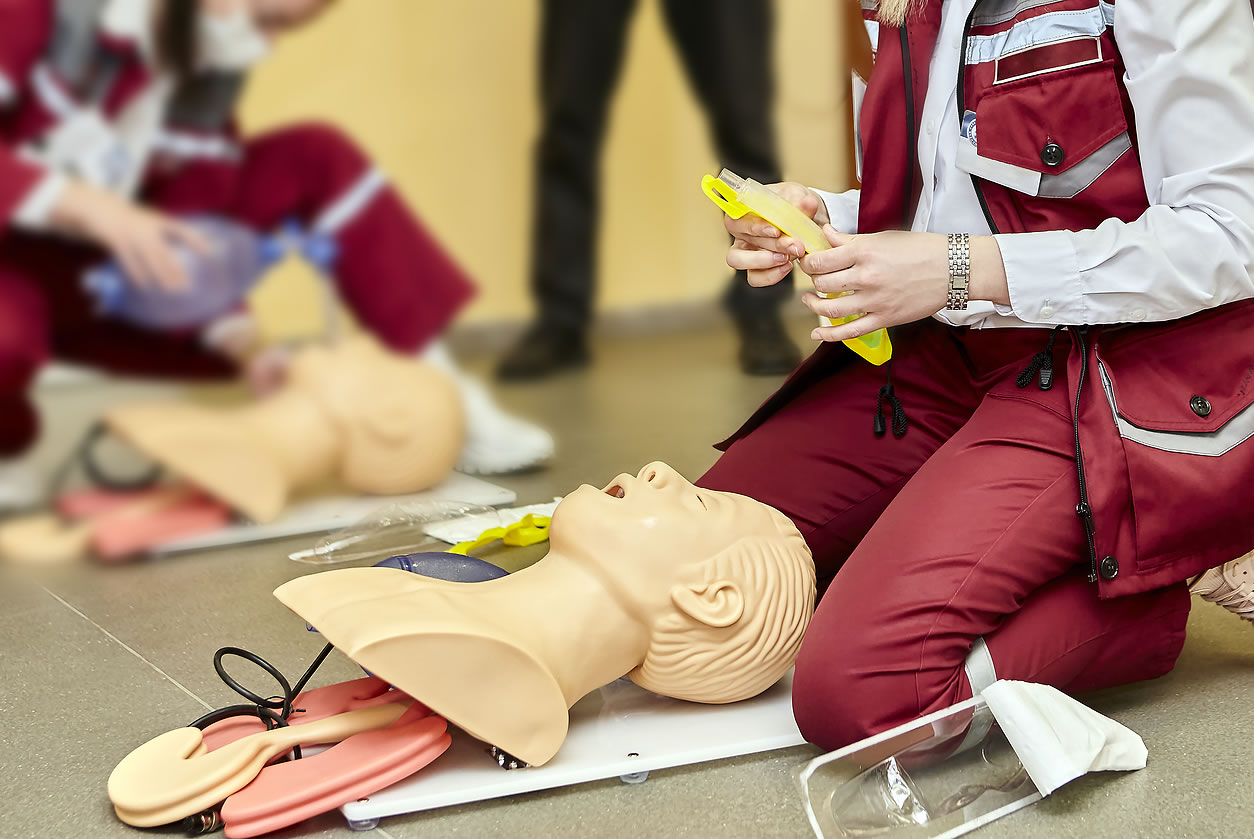 Benefits of Online CPR Training
Benefits of Online CPR Training
Cardio-Pulmonary Resuscitation (CPR) is a vital, life-saving skill that people of all ages and professions can acquire. With over 60% of medical emergencies occurring outside a hospital setting, enrolling in CPR classes gives you the knowledge and confidence to assess and deliver care to a person experiencing difficulty breathing or cardiac arrest. Aside from gaining life-saving skills, CPR certification serves your personal and professional career. Thanks to the numerous technological advancements in the past decade, Quick CPR offers an online CPR course that is individualized to fit your schedule. Here are some reasons you should consider signing up for online training.
Help Save Lives
Did you know that nearly 400,000 people die annually due to cardiac arrest? With a vast majority of victims experiencing a cardiac emergency out of the hospital, friends and family need to undergo CPR training. This ensures those close to the victim in their hour of need have the skills to provide emergency care before healthcare professionals arrive at the scene. The nearest emergency service is usually 10 to 15 minutes away, and it only takes six minutes for vital organs to deteriorate due to lack of oxygen. CPR preserves the brain and other major organs by preserving them until EMTs arrive.
Valuable Employee
Medical emergencies can occur anywhere, and the workplace is not an exception. If you have CPR training, you can provide instant support to a co-worker who suddenly goes into cardiac arrest. We provide individual or group training sessions, eliminating panic in the work environment. It also gives peace of mind to susceptible individuals, knowing they can access emergency care whenever a cardiac event occurs.
Growing Need for CPR Certified Individuals
Many people across the country don't know how to perform CPR, and the fear of mouth-to-mouth resuscitation after the pandemic has not helped. However, we have discovered that hands-only CPR is just as effective and easy to learn. Anyone can enroll for CPR training regardless of the demographic, allowing them to provide support in emergencies like choking, sudden cardiac arrests, and drowning anywhere and at any time. CPR is the difference between life and death when facing emergencies, and online training is helping individuals in society to equip themselves with these essential life-saving skills.
Gain Confidence
The more skills you have, the more confident you are in providing emergency care. Knowledge is power, and acquiring life-saving skills is a decisive factor. Most people usually panic during medical emergencies, but knowing how to perform CPR helps calm the situation for everybody, especially the victim. High-pressure situations are not easy to deal with. However, CPR training equips you with the confidence to handle stressful situations.
Respect and Leadership
Medical emergencies are never easy. Our CPR classes cover all the bases to ensure you attend to the victim and confidently manage the situation. Whether it's directing others who lack training or calming the family members, we can help you be on top of things for an effective procedure. Staying in control while saving someone's life earns you respect from your colleagues, friends, family, and the community.
Contact us at Quick CPR and schedule a consultation with our team of healthcare professionals to begin CPR classes. We guarantee quality, individualized online training focusing on your needs for maximum impact.