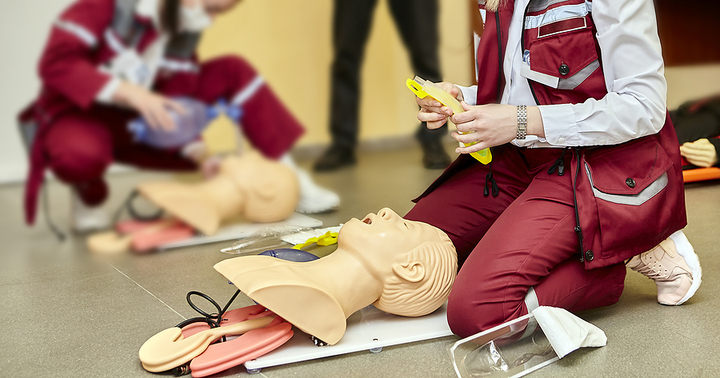 First Aid Training
First Aid Training in Atlanta
First aid is the key to saving lives in emergencies. Knowing what to do in an urgent situation can be the difference between life and death. Have you been searching for "first aid training near me"? There are plenty of options when it comes to first aid training. From CPR courses to classes on administering first aid, the possibilities are endless, but you must choose wisely. Quick CPR specialize in helping you complete your first aid training quickly. We offer a variety of courses to meet your needs. Consider taking first aid training in Atlanta, Georgia, if you want to gain the skills and techniques that might save someones life.
What Is First Aid Training and Is It Right for Me?
Atlanta first aid training is designed for individuals with limited or no medical training. It is ideal for people who want to know what to do in an emergency situation but do not want to go through the rigorous classes offered by most organizations. This course will cover all of the basics in an easy-to-understand way, so you will know what steps to take if you find yourself in a crisis. After completion, students will be able to obtain their card, which stays valid for two years. This training covers the basics of first aid and how to handle common medical emergencies, including:
Taking care of simple injuries.
Preventing illness and injury.
How to properly administer first aid.
In-Person First Aid Training in Atlanta
The in-person First Aid class is led by a traditional instructor who participates in discussions and hands-on activities with the students. The course materials are delivered via videos and the second section consists of students putting their new skills to use.
Atlanta First Aid Training Blended Class Option
Blended learning is a method of instruction that incorporates elements of online and traditional in-classroom or face-to-face methods. The focus is on the students needs and areas where they may need more support. The class allows you to learn at your own pace and covers the basics of first aid. If you are looking for more flexibility in your schedule, this might be an excellent option for you since students can take as much time as they like on the self-paced online modules.
Atlanta First Aid Training
High Quality First Aid Training in Atlanta, GA Area
Do you want to learn CPR and Atlanta first aid training certification quickly without emptying your wallet? No problem! If you have been looking online for "first aid training near me," our first aid training course will offer you the knowledge and skills needed to gain a greater understanding of essential life support, choking, burn injury care, CPR, AED use, and how to care for people suffering from seizures. The experienced CPR instructors at Quick CPR is here to make your goals a reality. Call today, and we will help you get the education you need. You can schedule your next session or learn more about what we offer by speaking with our friendly staff today.